If you're interested in seeing how your team is interacting with Underdog.io candidates, you can consult the Activity page. This page will show you a summary of the actions your users are taking within the platform.
Each activity entry will tell you the name of the User who completed the action, the type of action the user completed, the name of the Candidate they took action on, and the number of days since the action took place.
You can also review the Activity associated with a particular Candidate within the Candidates tab. To do so, locate a Candidate that has a notation in the lower left-hand corner of their profile, accompanied by a lightning bolt icon. This icon indicates Activity. Hovering over this icon will pull up a summary of recent Activity associated with this particular candidate: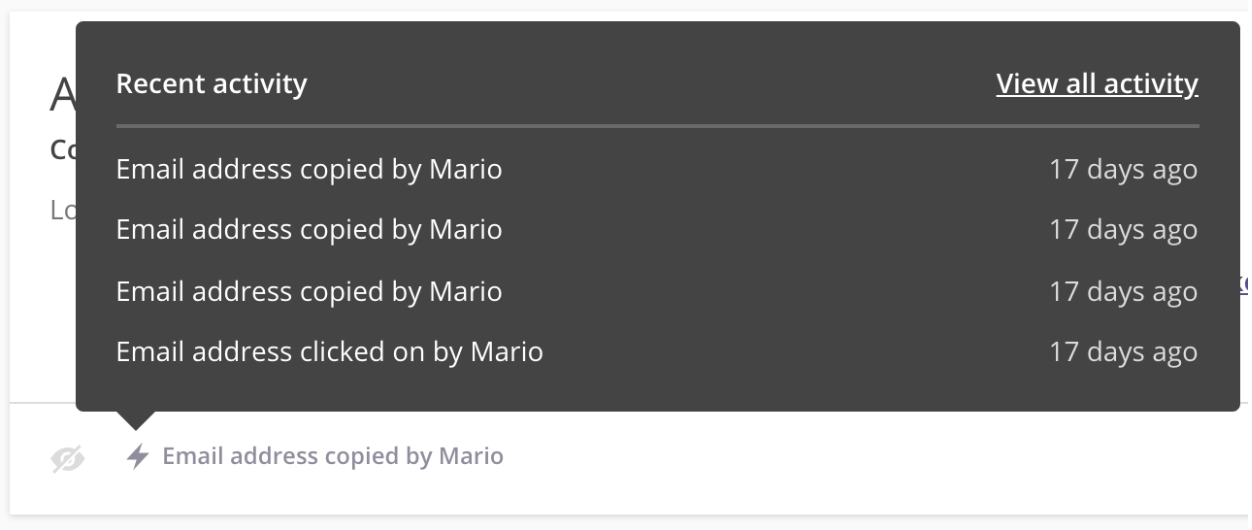 Hiring is a collaborative process that involves many stakeholders from across your organization. Checking in on Activity can ensure you're not duplicating efforts, and helps you to stay on top of what your team is doing with Candidates in the system.